The heavy rains and subsequent flooding in Kerala and Kodagu have wreaked havoc in several parts of India. As houses have been completely waterlogged and destroyed, many have become homeless and taken refuge in relief camps. Several people have even been marooned in their own houses, without food, water, electricity and other basic supplies.
Following this, people from all quarters, including public figures and NRIs, have come forward to donate funds and collect supplies such as water cans, rice, candles and medicines and many more necessities.
ennVee teams from Bangalore and Chennai collectively donated funds for the those affected by the floods in Kerala and Kodagu.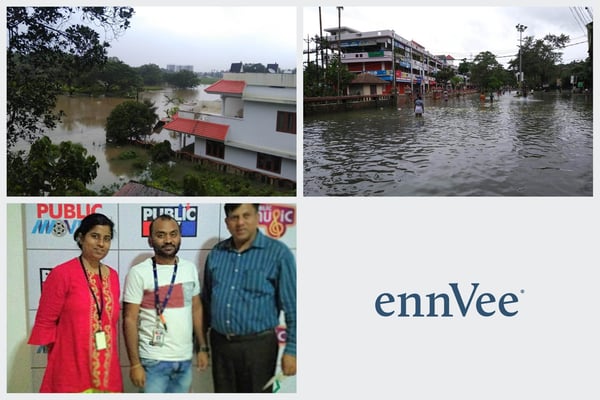 ---